Successful innovation requires breakthrough technologies that can solve significant problems. These technologies often emerge from academic research labs that receive high recognition, typically through valorization, ensuring societal impact and value capture. The upcoming Innovation Day, organized by RUG ventures and VentureLab North provides a unique platform for RUG and UMCG innovators to showcase their work and investors to flourish. This year's event will focus on Deep Technologies.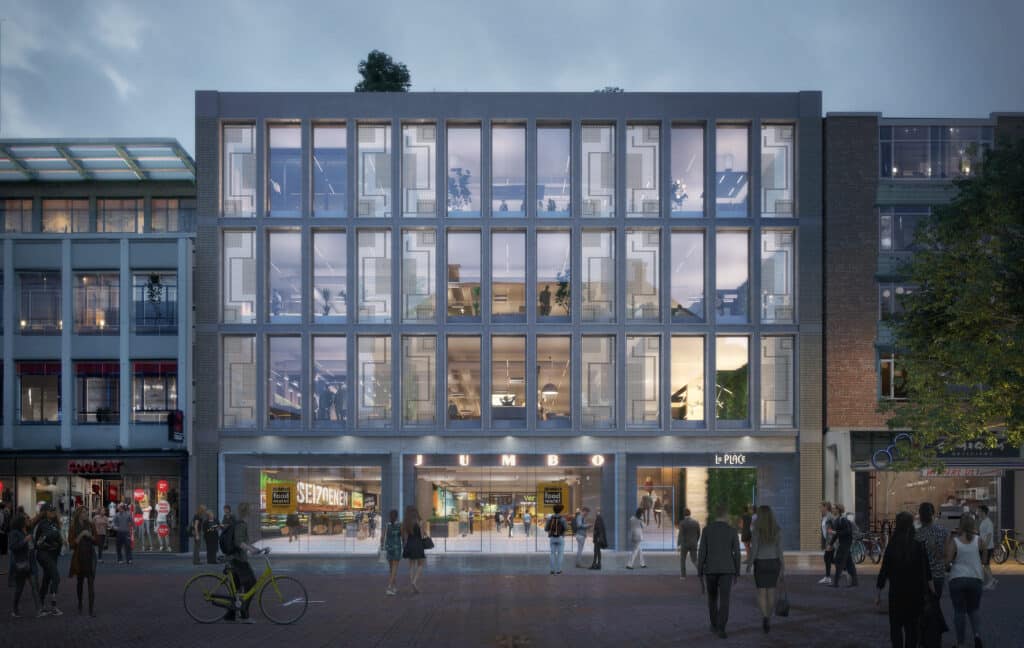 Please note that the applications for the Innovation Day are now closed.
The Innovation Day Event will take place in the brand-new House of Connections right in the city centre of Groningen. The House of Connections is located in the beautifully renovated V&D building, 'Het Groot Handelshuis' at the Grote Markt 21, 9712 HR Groningen.
The upcoming Innovation Day is an excellent opportunity to learn about the exciting university startup ecosystem, with a range of informative and inspiring events on the agenda. Attendees will have the chance to hear from the CVB and Spin-offs about the entrepreneurial ecosystem at the university, providing valuable insights for budding innovators.
Learn more about university startup ecosystem from University Board of Directors & Spin-offs
Join us in celebrating academic entrepreneur who has the most success in capturing value & valorization.
Get inspired by the leading deep tech innovators from RuG & UMCG and Dean of faculty of science and engineering.
Take part in the launch of key IP's that are up for immediate valorization, presented by Business Generator Groningen
Network with deep tech investors, policy makers, incubators, innovators & technology transfer officers.
The Innovation Day event is set to bring together a group of expert speakers who are at the forefront of innovation and technology. These speakers are individuals who have made significant contributions to the world of deep technology, and they will share their insights, experiences, and visions for the future with the attendees. The event is designed to provide attendees with a unique opportunity to gain knowledge and insights about the latest developments and trends in deep technology, as well as to network with other professionals in the field. With a diverse range of speakers, the event promises to be an informative and exciting experience for all those interested in deep technology and its impact on the university ecosystem. Find out more about our program down below.
University Start-Up Ecosystem
Current state, Challenges, Capabilities, Contributions
Prof. dr. Jouke de Vries & Key spinoffs from the campus
Award Ceremony
drs. Hans Biemans, drs. Corina Prent
General Introduction to Deep Tech
dr. Deepak H. Veeregowda & other domain experts
Deep Tech at the University Campus
prof. Joost Frenken, prof. Sarthak Misra, prof. Romana Schirhagl, dr. Max Witjes, prof. Tamalika Banerjee
Future Fortune 500?
Anne Been (Business Generator Groningen) about exploring key patents and technologies
Closing remarks and Networking
See you on the 14th of June!